Łączna liczba osób zatrudnionych w centrach usług dla biznesu to obecnie 212 000 osób. 177 000 pracowników zasila kadry centrów zagranicznych, a 35 000 - centrów polskich. 91% centrów prognozuje zwiększenie zatrudnienia do końca I kwartału 2017 roku. Jeżeli taki trend utrzyma się, do 2020 roku w sektorze może pracować aż 300 000 osób. Najwięcej osób w sektorze usług dla biznesu pracuje w Krakowie (50 300 osób), dalej są Warszawa (36 700), Wrocław (34 200), Trójmiasto (16 900), Aglomeracja Katowicka (16 500).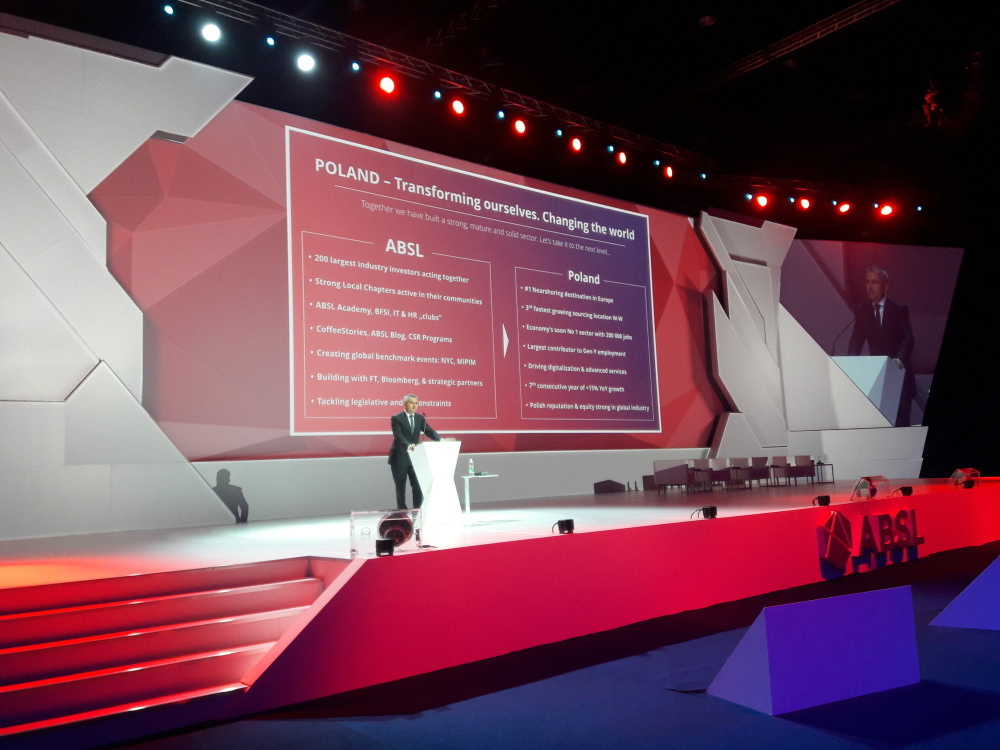 Według danych za I kwartał 2016 opracowanych przez analityków ABSL, w Polsce jest obecnie 936 centrów świadczących usługi dla biznesu, w tym 676 to centra zagraniczne. Pod względem liczby centrów usług, pierwsze miejsce zajmuje Warszawa (155 centrów, w tym 29 polskich), na drugim miejscu (z 138 centrami, w tym 16 polskimi) plasuje się Kraków, a trzecią pozycję zajmuje Wrocław (111 centrów, w tym 21 polskich). Na dalszych miejscach plasują się: Trójmiasto, Aglomeracja Katowicka, Poznań, Łódź, Lublin, Bydgoszcz, Rzeszów, Szczecin. W wyżej wymienionych ośrodkach zatrudnienie znalazło 95% ogółu pracowników sektora usług dla biznesu.
W Polsce swoje centra ma już 593 firm-inwestorów, a 461 spośród tych podmiotów to inwestorzy zagraniczni. W ostatnim roku (I kw. 2015 do I kw. 2016) odnotowano 25% wzrost zatrudnienia w centrach zagranicznych w Polsce.
Największą część zatrudnienia w sektorze (34%) generują centra usług wspólnych (SSC), następnie: centra IT, centra outsourcingowe oraz centra R&D.
źródło: PAP, ABSL