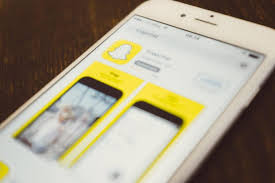 Snapchat był pomysłem kilku postrzelonych studentów, a dziś codziennie korzysta z niego 100 milionów użytkowników. Idea jest stosunkowo prosta – publikujesz zdjęcie lub film, a następnie czekasz na obserwatorów – ale niezbyt długo. Po 24 godzinach twój post znika, jakby nigdy nie istniał. Wydaje się na pierwszy rzut oka, że koncepcja jest dość ułomna, ale to tylko pozory. Snapchat może być potężnym narzędziem marketingu społecznościowego.
Po pierwsze, strona wizualna – w odróżnieniu od Facebooka, czy Twittera to ona jest tu istotna. Ważne jest też to, że ze Snapchata korzysta mnóstwo ludzi wkraczających w dorosłość. Z danych znalezionych w sieci wynika, że około 41% Amerykanów w przedziale wiekowym od 18 do 35 lat używa Snapchata codziennie. Dla - na przykład - pośredników w obrocie nieruchomościami to idealny target –chodzi przecież o osoby kupujące pierwszy dom lub mieszkanie.
Na razie jednak zaledwie 2% firm wykorzystujących media społecznościowe korzysta także ze Snapchata. To oznacza, że stosunkowo łatwo jest na tej platformie zaistnieć. Co ciekawe – zaletą jest nawet efemeryczność postów – sprawia ona, że użytkownicy codziennie sprawdzają platformę.
Eksperci zwracają też uwagę na inny, ważny aspekt. Snapchat pozwala firmie pokazać swoją "prawdziwą twarz". O ile profile na Facebooku czy Twitterze mają charakter biznesowy, to ten na Snapchacie kojarzy się z dobrą zabawą i beztroską. Firma może być postrzegana w sposób bardziej "ludzki", mniej korporacyjny.
Ten aspekt oczywiście powinien być także brany pod uwagę przez konkurencję lub firmy zajmujące się wywiadem gospodarczym. Być może już niebawem to Snapchat dostarczy wywiadowniom najbardziej aktualnych i nieocenzurowanych informacji o badanych podmiotach.