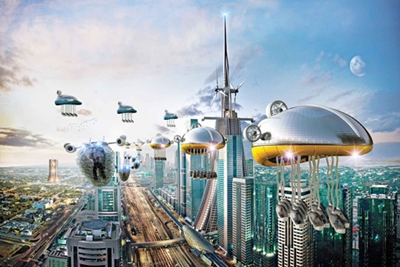 – Czasy, kiedy wzrost gospodarczy Polski opieraliśmy na imporcie technologii i niskich kosztach produkcji, mamy już za sobą. Coraz więcej nowatorskich rozwiązań powstaje w polskich firmach. Dziś zamiast towarów możemy eksportować nowoczesne technologie i produkty "made in Poland", a znakiem rozpoznawczym polskiej gospodarki może być innowacyjność – mówi wiceminister nauki i szkolnictwa wyższego dr Piotr Dardziński.
Go_Global.pl to program NCBR, pozwalający uzyskać dofinansowanie kosztów przygotowania strategii wejścia na rynki zagraniczne oraz rozwoju i weryfikacji strategii w relacjach z potencjalnymi inwestorami i partnerami biznesowymi. Adresowany jest do mikro, małych i średnich przedsiębiorstw działających w sektorze wysokiej i średnio-wysokiej technologii.
– W programie Go_Global.pl wspieramy ekspansję międzynarodową polskich innowatorów. Współpracujemy przy tym z najlepszymi firmami technologicznymi, doświadczonymi w akceleracji. Listę tych partnerskich firm, stale rozszerzamy. Wspólnie pomagamy beneficjentom nawiązać nowe kontakty biznesowe, pozyskać inwestorów i w konsekwencji podbić zagraniczne rynki – mówi prof. Jerzy Kątcki, zastępca dyrektora Narodowego Centrum Badań i Rozwoju.
Program Go_Global.pl realizowany jest we współpracy z Plug&Play Tech Center, Fraunhofer MOEZ (Fraunhofer-Zentrum für Mittel- und Osteuropa, Akademickimi Inkubatorami Przedsiębiorczości, Flinders Partners, FundingBox Accelerator, Accelerace oraz Instituto Superior para el Desarrollo de Internet (ISDI) oraz Polsko-Amerykańską Radą Współpracy (US-Polish Trade Council - USPTC). W tym roku do grona partnerów dołączyli WIOT Technology Group oraz Polski Instytut Badań i Rozwoju oferujący udział programie akceleracyjnym Vertical Engine w Tel Awiwie.
Budżet konkursu to 8 mln zł. Nabór wniosków w formie elektronicznej potrwa od 18 kwietnia do 2 czerwca br. Okres realizacji projektu nie może przekroczyć 6 miesięcy, a maksymalna wartość dofinansowania jednego projektu to 150 tys. zł. Beneficjenci programu będą zobligowani do wniesienia wkładu własnego w wysokości 15% kosztów kwalifikowanych.